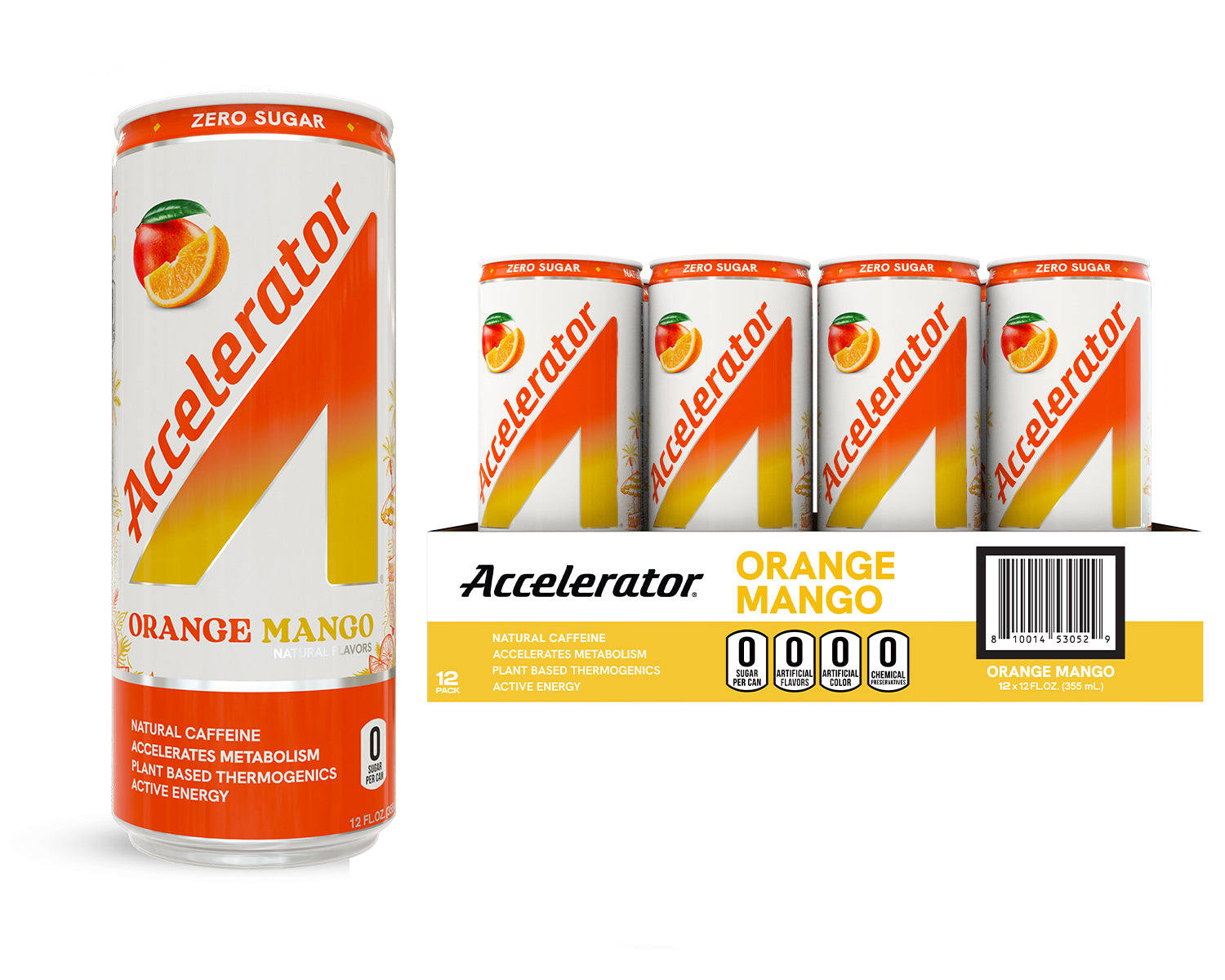 ORANGE
MANGO
Sweet orange flavor with a hint of
tropical mango to help reach your
peak and crush your goals.
Orange Mango | 12 Pack, 12 oz Cans
SUSTAINED ENERGY FROM NATURAL CAFFEINE
Accelerator Active Energy is specifically formulated to enable peak performance for the modern athlete.  Accelerator energy drinks are fueled by natural ingredients with 150 mg of caffeine from Coffee, Green Tea, Yerba Matte and Guarana to accelerate you throughout the day without the crash.  Naturally sourced caffeine provides an edge, fueling the body with antioxidants and cognitive boosters that translate into better performance.
COFFEE FRUIT

Increases mental clarity and awareness

GUARANA SEED

Reduces fatigue and improves focus

YERBA MATE

Rich in Antioxidants and Nutrients 

GREEN COFFEE

Promotes balanced energy and increased thermogenesis 
ACCELERATES METABOLISM
Our proprietary plant based thermogenic blend is an easy and great solution to give your metabolism a boost and help you burn more calories. Thermogenesis is the production of heat in the body, and thermogenics simply accelerate metabolic functions. Accelerator's blend of plant based active ingredients trigger metabolic functions to help you achieve your fitness goals.
CAPSAICIN

EGCG GREEN TEA

ASHWAGANDHA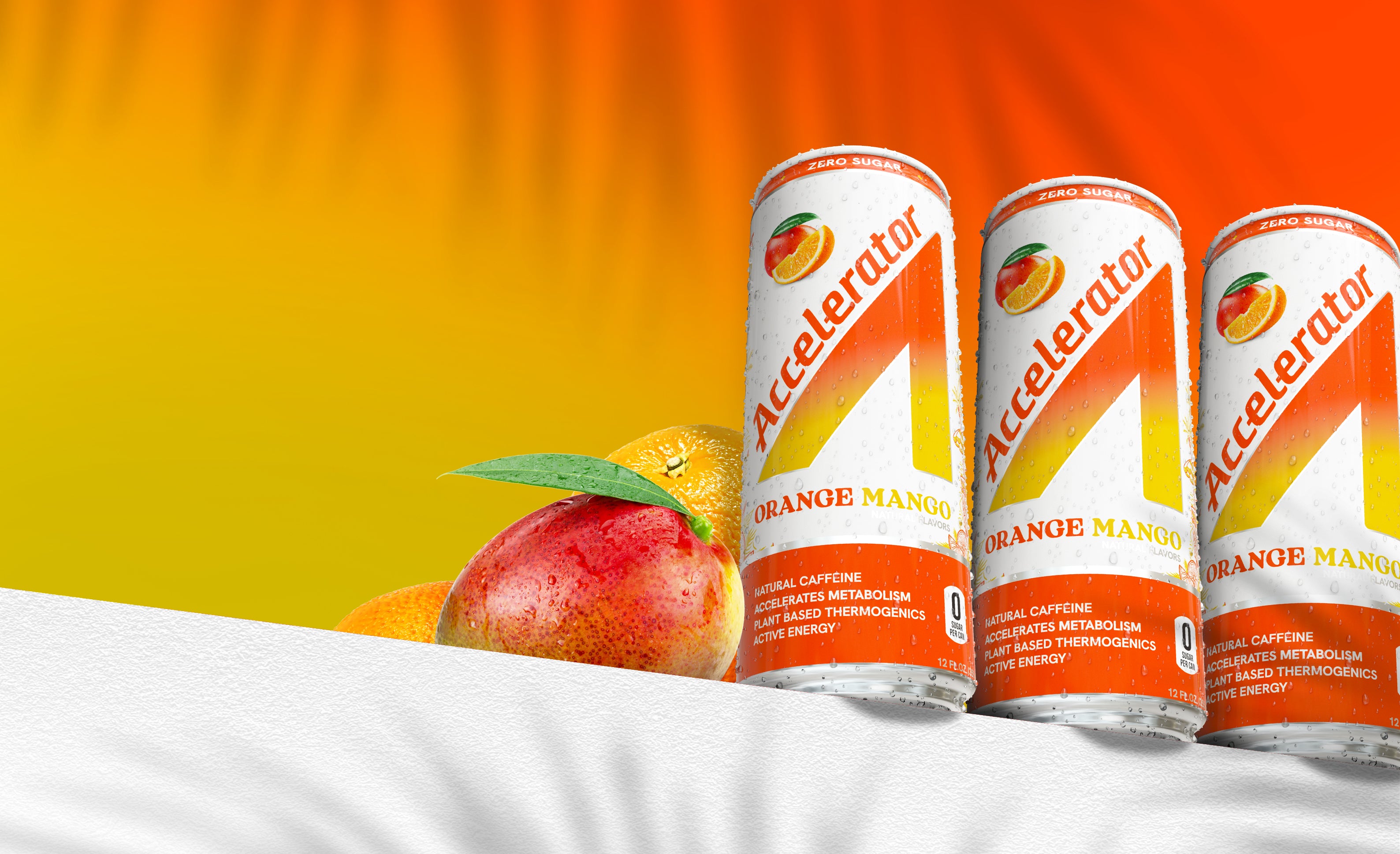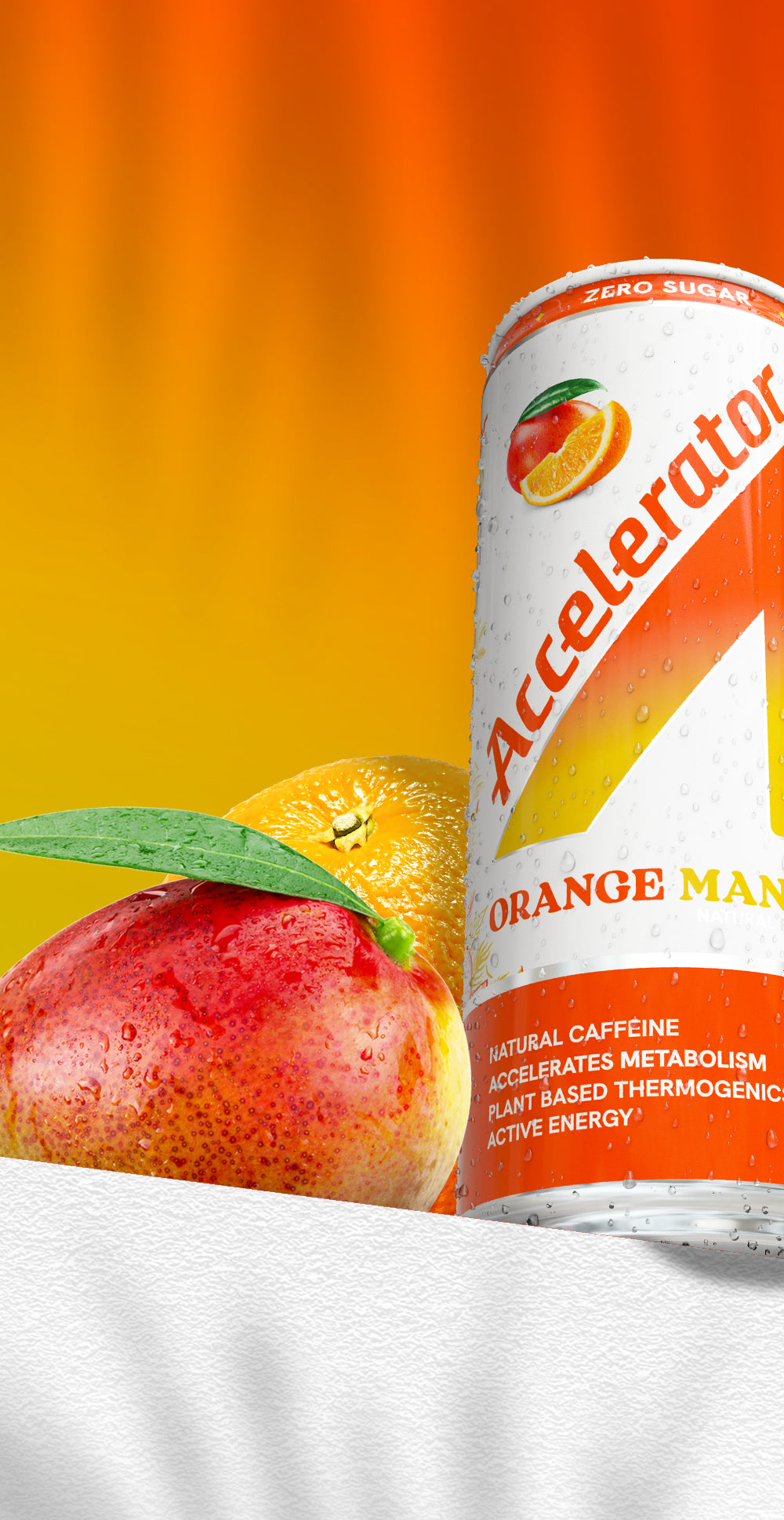 ZERO

SUGAR

SUSTAINED

ENERGY

ACCELERATES

METABOLISM

ENHANCED

FOCUS