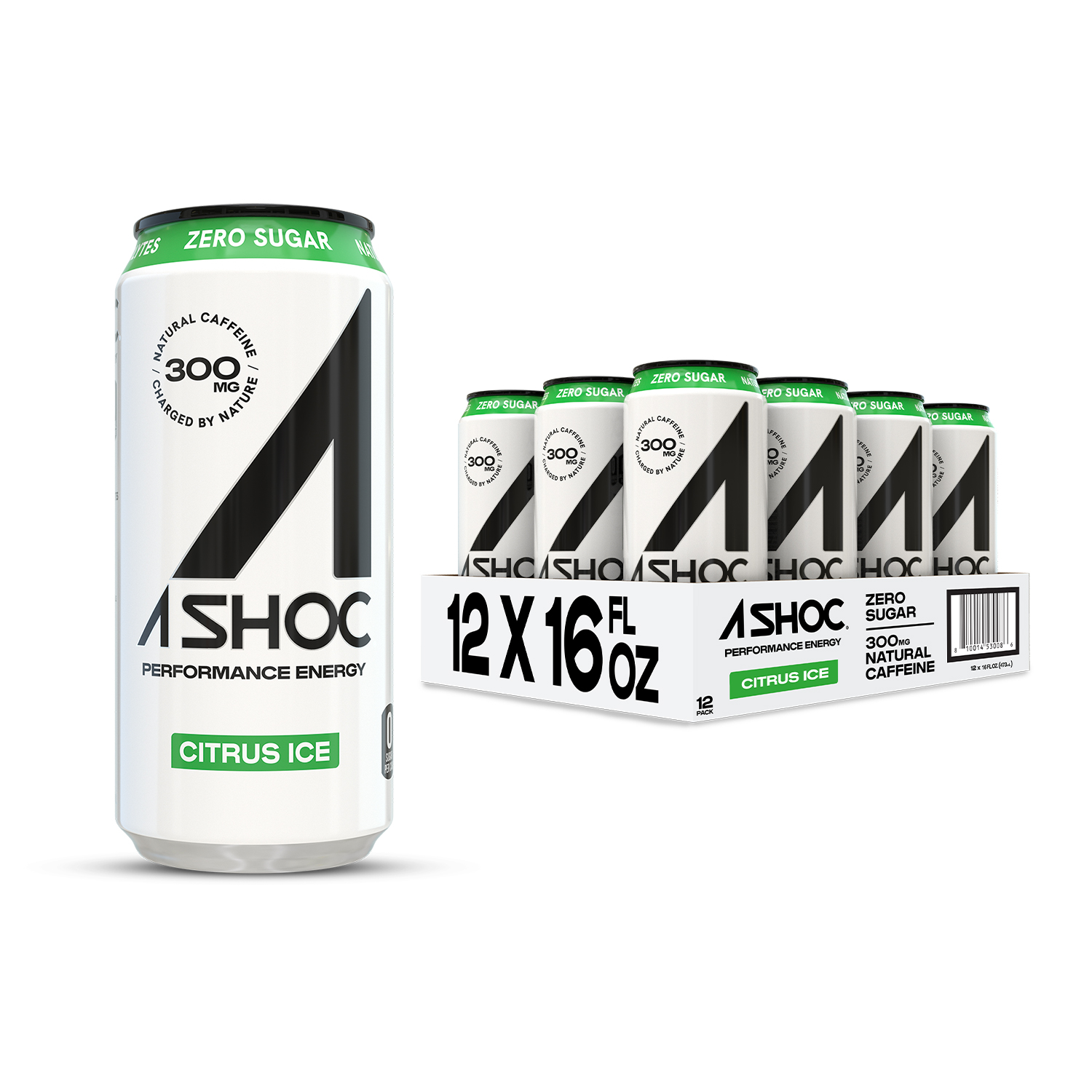 CITRUS ICE
Part lemonade slushy, part grapefruit spritzer, this flavor has got some serious attitude. Tangy and tart, it delivers a zing that will have you racing across the finish line before you can even ask for seconds.
NATURAL INGREDIENTS
BETTER PERFORMANCE
This is the elite zone where every second counts. Every advantage could mean the difference between winning and placing. Naturally sourced caffeine provides an edge, fueling the body with antioxidants and cognitive boosters that translate into better performance. A Shoc delivers natural caffeine from Coffee Fruit, Guarana, Yerba Mate and Green Coffee Beans, along with performance-based amino acids and electrolytes – everything you need and nothing more.
PERFORMANCE ENERGY BLEND
300MG OF NATURAL CAFFEINE
COFFEE FRUIT

Increases mental clarity and awareness

GUARANA SEED

Reduces fatigue and improves focus

YERBA MATE

Rich in Antioxidants and Nutrients 

GREEN COFFEE

Promotes balanced energy and increased thermogenesis 
ZERO SUGAR.
ZERO PRESERVATIVES.
ZERO CRASH.
300MG NATURAL

CAFFEINE

OCEAN MINERAL

ELECTROLYTES

9 ESSENTIAL

AMINOS

BCAAS FOR 

MUSCLE RECOVERY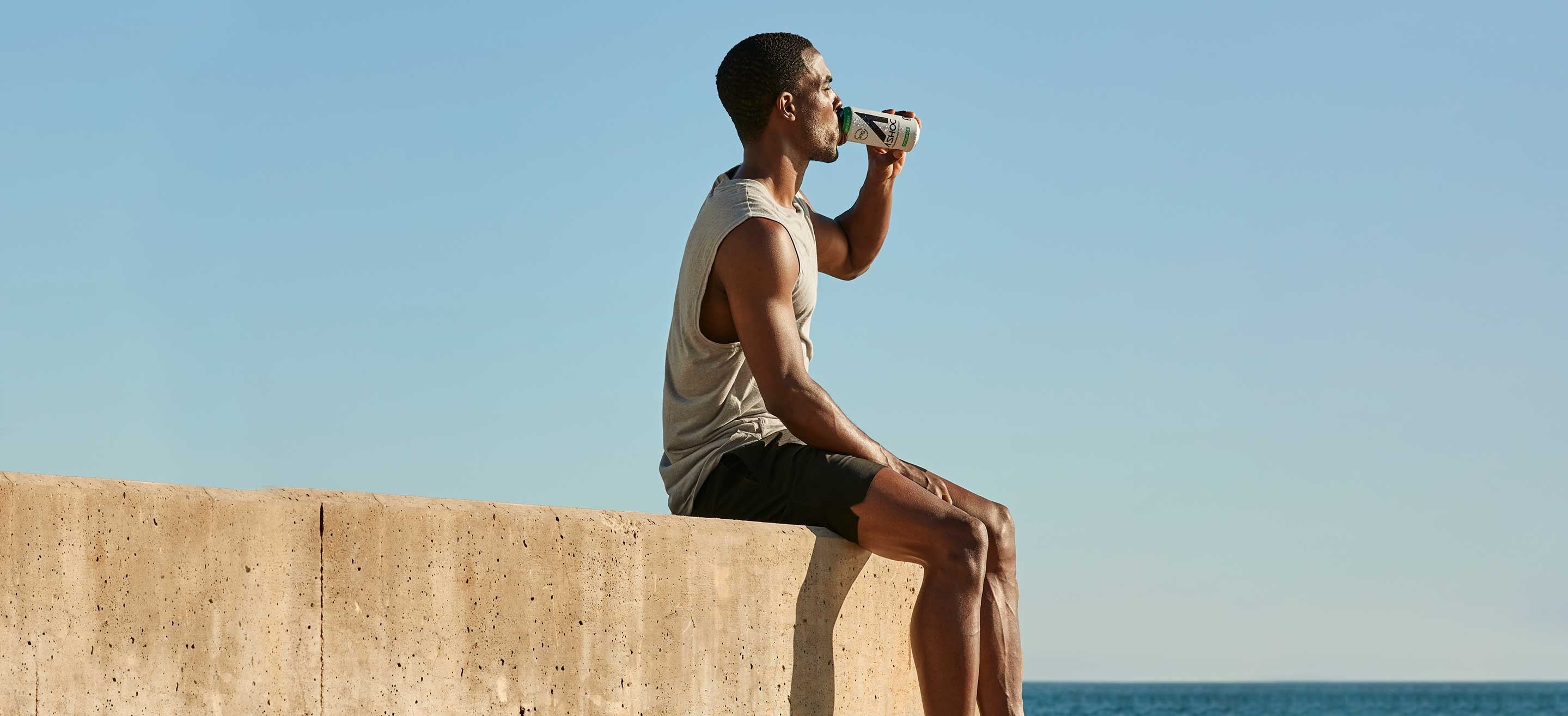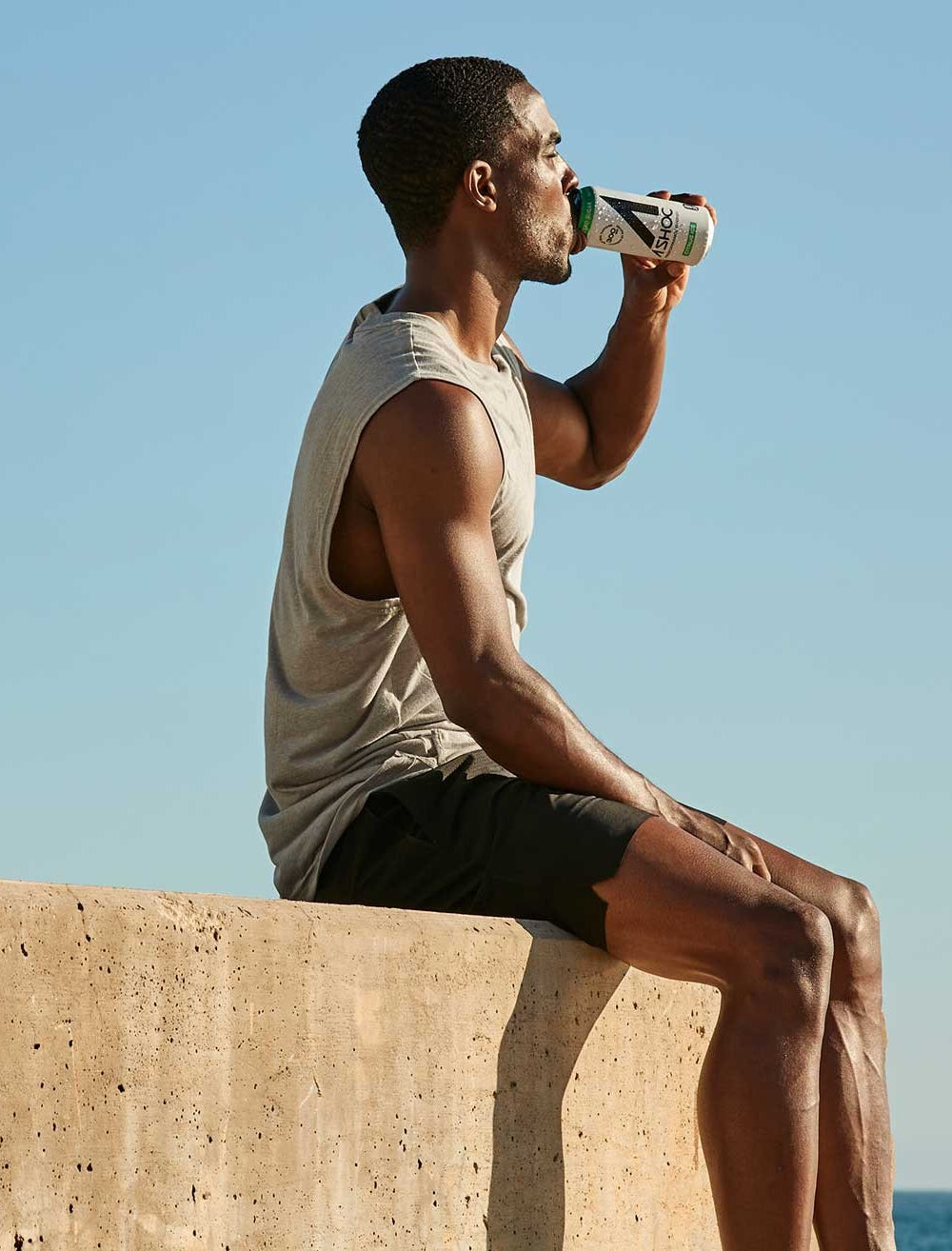 PASSION

FRUIT

WATER

MELON

BLUE

RASPBERRY

ORANGE

FREEZE